Haji Mohammad Younis of Brootiyan, Chakswari (Azad Kashmir) is the author of two books containing translation and commentary on the Holy Quran and these books were published in the Urdu language. Haji Mohammad Younis was initially reluctant to produce a translation of the Holy Quran but since he was a tutor of the Quran based at the mosque of Brootiyan Chakswari, he was advised by his late teacher Moulana Mohammad Nazir of Braatalvi and a number of dear friends who attended his classes, to complete this task in order preserve his knowledge for future generations.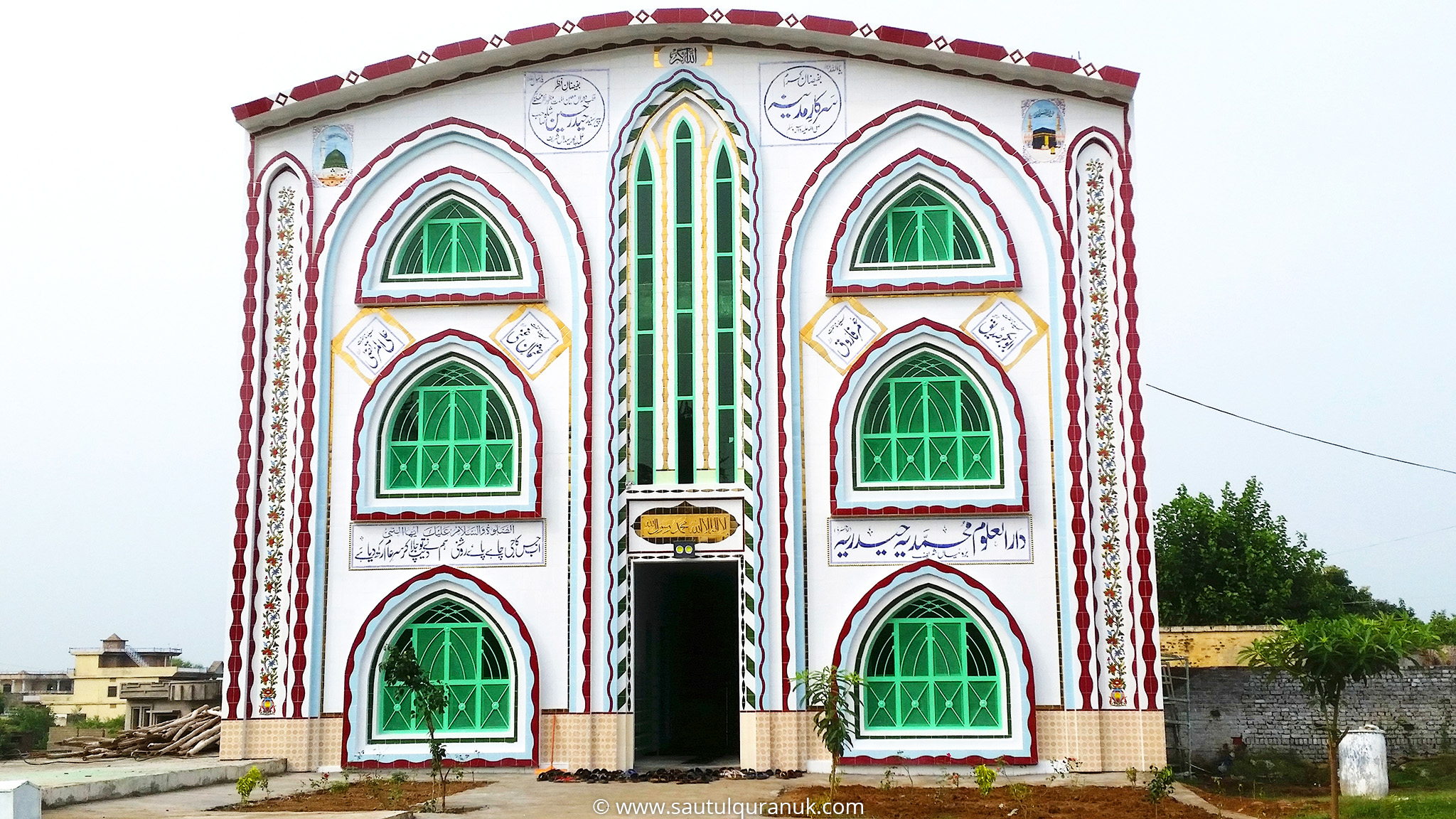 The first book contains the first fifteen chapters of the Holy Quran with translation and commentary whilst the second book contains the remaining last fifteen chapters. The publishing and printing of these two books was completed in Chakswari, Azad Kashmir by Anjaman Saut ul Quran under the guidance of Mohammad Younis.
There are many followers of Islam living in the UK who are unable to read and understand the Urdu language. Saut ul Quran UK has taken the responsibility of translating these two books into the English language.
Our aim is to produce accurate translation of the Urdu text into English to help UK residents and non Muslims understand the knowledge and teachings of the Holy Quran.
Mohammed Younis's books written in Urdu are both easy to understand and free from the different opinions of Islamic factions/sects and therefore ideal material for translation in the eyes of Saut ul Quran UK.
Both Anjaman Saut ul Quran and Saut ul Quran UK aim to unite the Ummah through the right guidance of the Holy Quran, Sunnah and the knowledge contained in these books.